On December 13, 2016, the Interim Board of Directors of FSM Alliance of NGOs (FANGO), after consultations and discussions among various key NGO stakeholders, selected Mrs. Janet S. Panuelo to the position of Executive Director.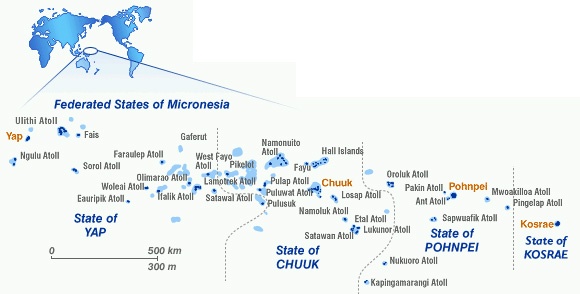 On December 13, 2016, the Interim Board of Directors of FSM Alliance of NGOs (FANGO), after consultations and discussions among various key NGO stakeholders, selected Mrs. Janet S. Panuelo to the position of Executive Director, on a voluntary basis during this challenging period of FANGO, to assist the Board of Directors and the FSM Civil Society to build capacity and strengthen FANGO as the FSM national representative body for the civil society and the NGOs.
Mrs. Panuelo brings to FANGO great wealth of experience, having served in various capacities in the NGO community of the Pacific being a staff of PREL in Hawaii and FSM, board and advisor of Pohnpei Women Council, board member and co-founder of Conservation Society of Pohnpei.
In her capacity as the Administrator of the Office of Social Affairs for Pohnpei State Government, she had oversight on women, youth and senior citizens' interests.
FANGO Board has great confidence that, with Mrs. Panuelo's involvement in the management of FANGO at this critical stage of organizational re-strengthening, all stakeholders – governments, and support organizations – will be willing to provide technical and financial assistance to enable FANGO to better serve the interest of FSM Civil Society and the NGO community.
We call on the FSM Government through its official point of contact, the Department of Health and Social Affairs, all State Governors and Presiding Officers of the State Legislatures, the Local Governments, the FSM-based Embassies, the Pacific Islands Forum Secretariat, the Pacific Islands Development Forum, Pacific Islands Association of Non- Government Organizations (PIANGO) and international NGO organizations (CIVICUS, TNC, etc.) to rise up to the support of FANGO to enable it to engage with the FSM civil society and NGO community in its role of achieving the 2030 Agenda.
FSM Alliance of NGOs (FANGO) is the FSM NGO umbrella organization established as the representative body of the whole of FSM NGO community and Civil Society to enhance economic and social well being of the people of the FSM through inclusive participation in state and national policy development.
FSM civil society consists of numerous NGOs and community based organizations working in different areas with varied scope of work for the good of their members and society at large.
Traditionally, NGOs are supported by members' contributions and voluntary services to provide aid to the people at the grass root level where most marginalized citizens are locked in their subsistence way of living, barely making it through each day.
Within the "informal sector" of the economy is where most of the citizens groups – women, youth, senior citizens, disability, school age children not attending school or are dropped out – are living in sub-standard conditions, facing food security due to impact of climate change, drinking untreated water, and are very much LEFT BEHIND.
The new global agenda adopted by the United Nations in September 2015, known as the Agenda 2030, sets out 17 Sustainable Development Goals (SDGs) that succeeded the 10 Millennium Development Goals (MDGs), setting out a global vision of "Leaving no one behind" with development priorities for the next 15 years and ending in 2030.
Clearly, the successful achievements of 2030 SDGs will require inclusive participation of the NGOs and civil society in partnership with FSM States and National Governments. The vital role of civil society needs to be recognized and supported by the States and National Leaders.
We believe that, at the national and state levels, a large number of civil society groups are still unaware of the 2030 SDGs and new Framework for Pacific Regionalism, nor do they have access or the capacity to influence state and national policy dialogue.
The FSM national NGO umbrella organization, FANGO, needs the support of FSM and States Leaderships to help strengthen its capacity to better represent FSM CSO as an equally important development actor with the emphasis on inclusive development and inclusive partnership.
FANGO shares office space with Pohnpei Women Council (PWC) until it can secure a permanent office location.
Any inquiry or question relating to FANGO should be directed to Mrs. Janet S. Panuelo as the new Executive Director of FANGO at the above contact numbers and email address.
Further inquiry could be directed to Marstella Jack at [email protected], the Interim Secretariat, who will be assisting the new ED.
Current Interim Board Members are: Herman P. Semes, President, Pohnpei State; Christina Stinnett, Vice President, Chuuk State; Elizabeth Phal, Secretary, Yap State; and Kenye Livae, Treasurer, Kosrae State. These Board members can also be contacted for further information on FANGO in each of the States.
Kolonia, Pohnpei: February 6, 2017.