Building a Strong Pacific: Our People, Our Islands, Our Will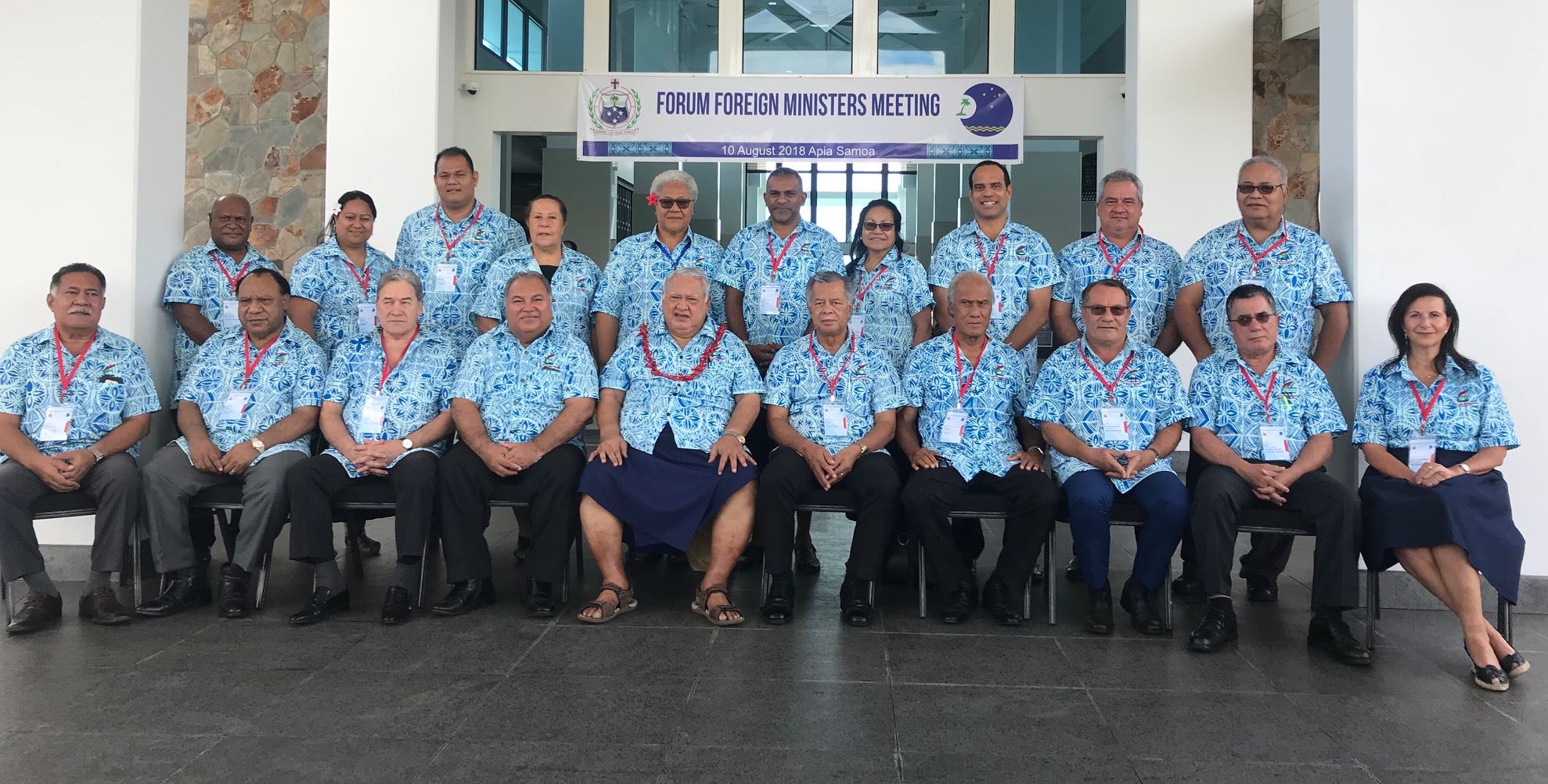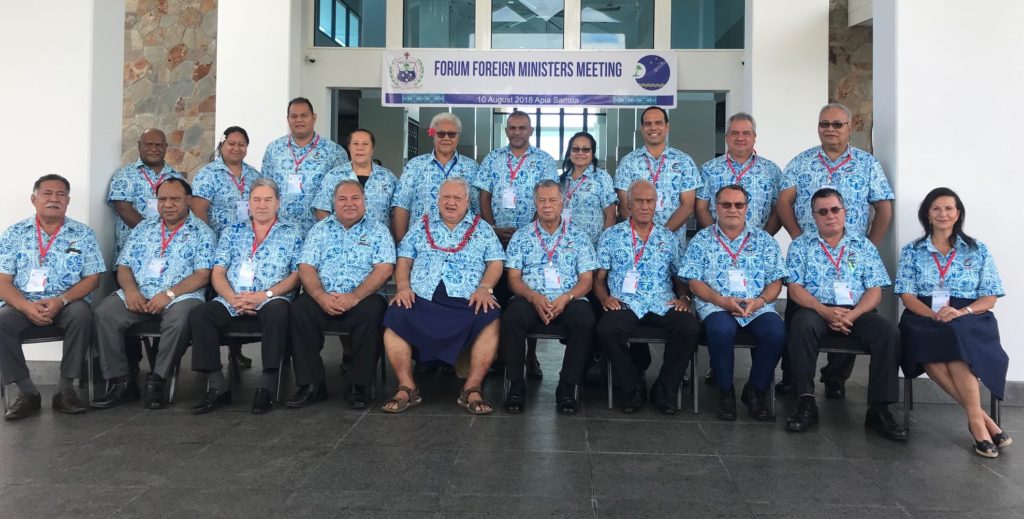 Pacific Islands Forum Foreign Ministers have underlined their commitment to collective diplomacy and enhanced action regional security arrangements to build a stronger region for Pacific people.
Forum Members engaged in wide ranging discussions centred around how the region can operate together to promote the security and development of the Blue Pacific region.
"I see the Blue Pacific as a powerful narrative to call us together, drawing on our shared ocean identity, ocean geography, and ocean resources. It serves to empower us – reminding us of the value and potential of our region, encouraging us to think and act from a position of strength,"

said Hon. Tuilaepa Sailele Malielegaoi, Prime Minster of Samoa and Pacific Islands Forum Chair as he opened the meeting.
Foreign Ministers recognised the theme for this year's Pacific Islands Forum in Nauru: Building a Strong Pacific – Our People, Our Islands, Our Will, saying it provided another opportunity to further fortify the region's collective will to pursue its own political and development ambitions.
Strengthening the Pacific Islands Forum's International Engagement
High on the agenda was the importance of effective international engagement and advocacy by the Pacific Islands Forum. Foreign Ministers agreed that events like the upcoming 24th Conference of the Parties to the United Nations Framework Convention on Climate Change (COP24) provide strategic opportunities for a unified and amplified 'Pacific Voice' that calls for ambitious action to achieve the measures called for in the Paris Agreement.
To strengthen strategic international advocacy and engagement in future a Strategy for Pacific Islands Forum Engagement and Advocacy was endorsed. Along with climate change, the Strategy highlights opportunities for international action to strengthen Pacific resilience, and sustainable ocean management and conservation. It will also focus efforts to promote regional security and Pacific progress towards the goals outlined in the 2030 Agenda for Sustainable Development and the SAMOA Pathway.
Regional security – Biketawa Plus Declaration
Following their 2017 call for the Forum to develop a new regional security declaration to address emerging security issues, Foreign Ministers this year reviewed a draft declaration and have recommended that it now be forwarded to Forum Leaders for consideration at their meeting in Nauru in September.
Aerial surveillance programme in the Pacific
The commitment to enhanced regional security cooperation was further highlighted by Foreign Ministers who agreed to a resolution proposed by the Forum's Fisheries Ministers that 'State' aircraft being used by Members as part of the Pacific Maritime Security Programme be given diplomatic entry clearance protocols to allow for a more efficient surveillance system across the region.
Securing the Pacific's maritime boundaries
Forum Foreign Ministers also discussed the importance of securing maritime boundaries for the development and security of the region. Ministers considered the benefits of settling maritime boundaries under the UN Convention on the Law of the Sea, including the capacity to maximise rights over our countries' critical resources, such as fisheries, and to promote regional security. Ministers also agreed to work together, as a matter of urgency to assess and address the legal and technical implications of climate change and sea-level rise on our maritime zones.
Wallis & Futuna
Forum Foreign Ministers commended to Leaders the application by Wallis and Futuna for associate membership to the Pacific Islands Forum.