The arrival of the Covid-19 pandemic to our Pacific shores once again brought to light the weakness of public health systems in our region. The reality is that our health systems are not ready for this crisis.
Amid the challenge of understanding and mitigating the spread of this global pandemic, a category 5 Cyclone, TC Harold, made landfall in early April.
The cyclone wreaked devastation on the majority of Pacific Island nations, causing nothing but heartache to those heavily impacted and prompting doubts as to whether the Pacific will ever attain its goal of making sure that everyone has access to sustainable, accessible and affordable health care (https://www.spc.int/updates/news/2019/04/access-to-public-health-services-a-pacific-priority)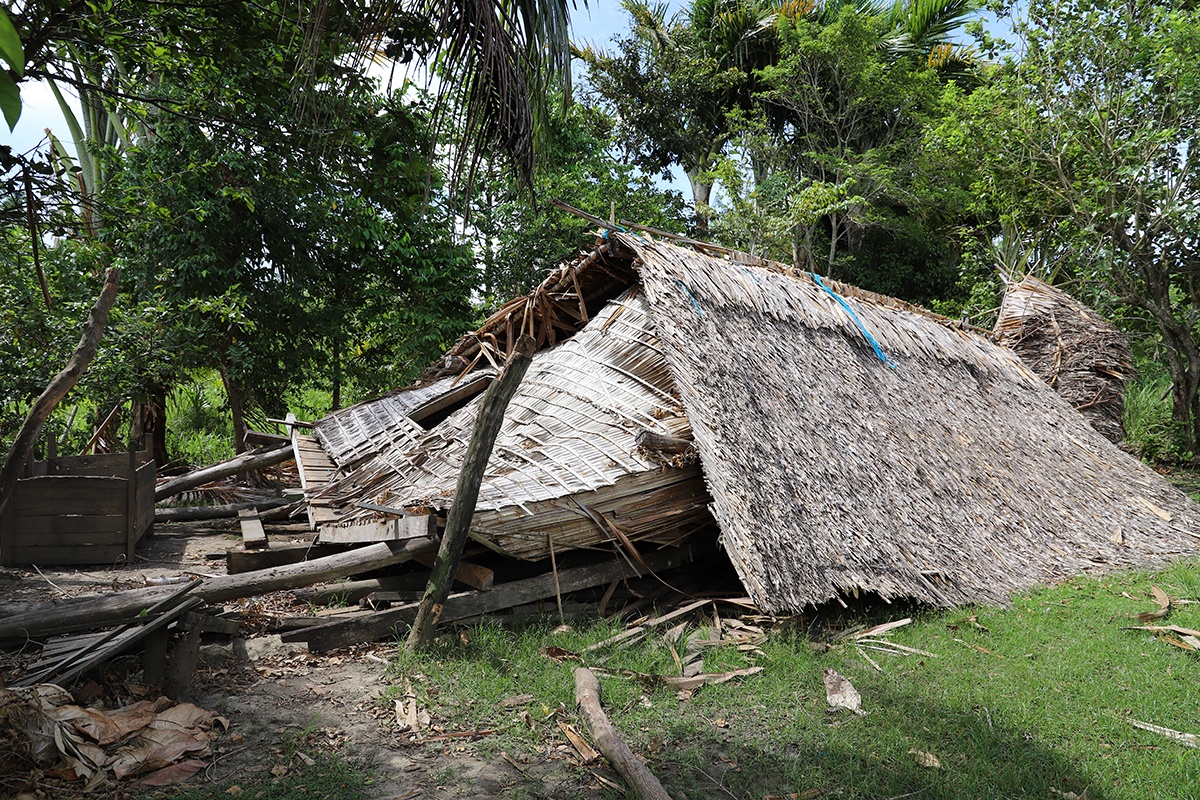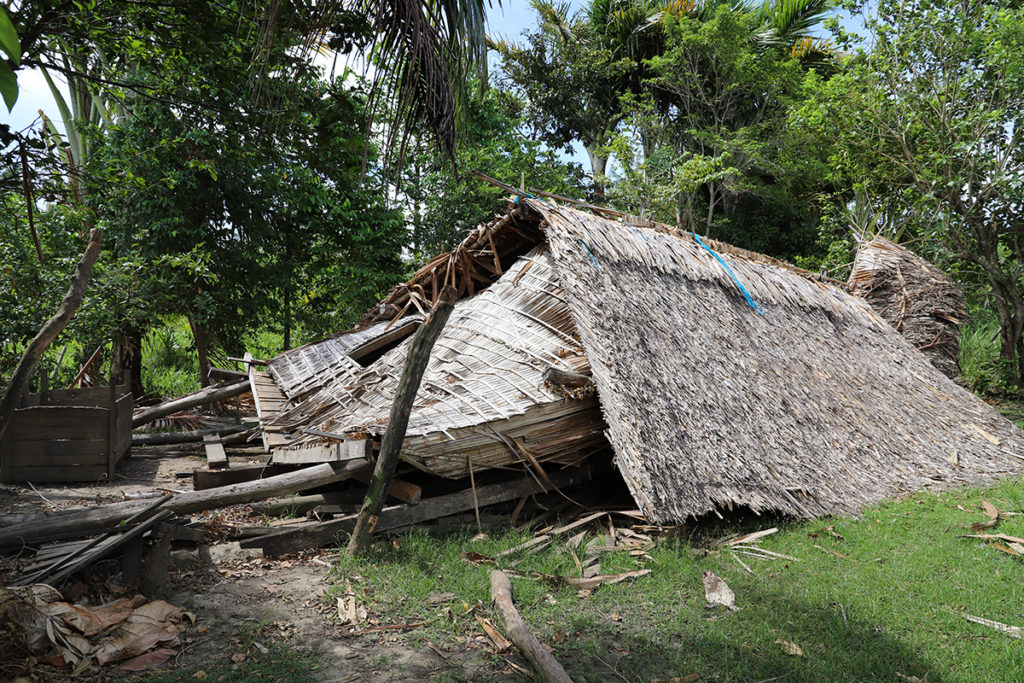 One thing is guaranteed: The Pacific is and always will be at the frontline of disaster, whether health or environment related.
This is due to a number of factors but is exacerbated by the weakness of health systems and poor infrastructure. Although alarming to many, the occurrence of two disasters (a pandemic and a category 5 cyclone) at the same time is another example of the many unfortunate experiences our Pacific people have endured in recent years.
In 2015, a spring tide flooded the maternity ward at Bentio Hospital in South Tarawa, Kiribati, causing huge devastation to the existing infrastructure as well as to the health system overall. As climate change will have severe impacts for atoll nations like Kiribati, specific impacts on the health care systems need greater attention and action.
Parallels can be drawn between the Covid-19 pandemic and the climate crisis.
Firstly, it is clear that the pandemic and the climate crisis will impact the poor, vulnerable and marginalised communities (e.g. women, children, people living with disabilities, etc.) more severely because of existing inequalities.
Secondly, climate impacts and the pandemic act as poverty multipliers, forcing families into extreme poverty because they have to pay for health care services.
Thirdly, given the Pacific's geographical makeup, isolation, and insufficient resources, the majority of its population has limited access to the most basic health services. In situations like this – and in a business-as-usual scenario – inequality is exacerbated, impacting on the lives of the most vulnerable and marginalised.
Some health impacts have a clear link to climate change.
The increasing frequency and strength of extreme weather events causes public health challenges, due to widespread physical injuries and an increased need for psychosocial support.
Furthermore, slow onset impacts bring changes to livelihood and nutrition patterns, which in turn creates health challenges such as non-communicable diseases and an increased need for access to affordable essential medicines.
One thing is certain: The intensity of health shocks and climate disasters in our vulnerable Pacific Island nations will continue to grow, placing a huge burden on the region.
Recommendations for building resilience:
1. Invest in stronger health systems
Well-resourced, equitable health systems with a strong and supported workforce are essential to protect us from health security threats, including climate change. Challenges that have strained many national health systems over the past decade will have to be addressed if economies and societies are to be resilient in an age of change.
2. Tackle inequality so that everyone has access to vital services
The ongoing pandemic illustrates how inequality is a major barrier in ensuring the health and wellbeing of people, and how social and economic inequality manifests in unequal access to healthcare systems. For example, the health threat of this pandemic is, on average, greater for vulnerable communities e.g. those living in poor urban/rural areas in the Pacific. The same is true for the health impacts of climate change.
3. A drastic change of behaviour
With the global Covid-19 crisis we find ourselves forced to dramatically change our behaviour in order to protect ourselves and those around us, to a degree that most of us have never experienced before. This temporary shift of gears could be beneficial to a long-term shift in old behaviours and assumptions, strengthening the public drive for collective action and effective risk management. Even though climate change presents a slower, more long-term health threat, an equally dramatic and sustained shift in behaviour will be needed to prevent irreversible damage.
4. Ensure stronger social accountability
We must ensure inclusivity, transparency and accountability in allocation and spending in the health sector during the Covid-19 pandemic. In particular, we must increase the share of resources allocated to local level health facilities and community-based services, where support is most needed (https://www.tandfonline.com/doi/full/10.1080/23288604.2018.1537874)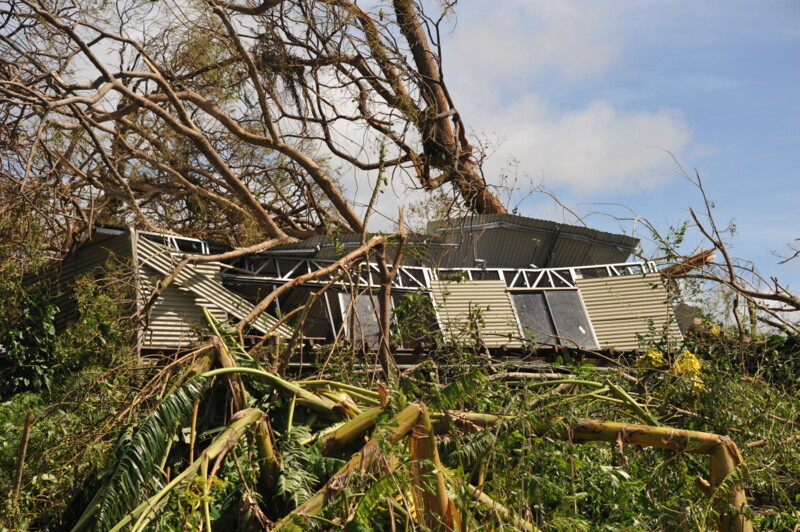 Luganville, Vanuatu: Scenes of destruction from Cyclone Harold which tore through the island nations of Vanuatu, Fiji, Tonga and the Solomon Islands in April 2020. A category 5 storm it carried with it wind gust of over 275km/h and up to 18″ of rain in parts. Despite the COVID-19 pandemic Oxfam has been responding through local office and partners.
Author: Ilisapeci Masivesi
Published by Oxfam in the Pacific