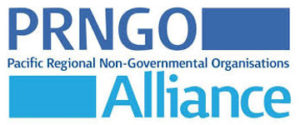 The Pacific Regional Non-Governmental Organisations Alliance, PRNGO Alliance, is a grouping of 14 independent regional NGOs and has members' networks located in 10 countries throughout the Pacific, who are the main beneficiaries of this programme.
The Pacific Disability Forum (PDF) is currently the focal point convenor of the Alliance.
Through this role, PDF has a key role in facilitating and strengthening civil society organisations' coalition-building throughout the Pacific.
There are currently 14 organisations within the PRNGO group:
Council of Pacific Education (COPE)
Pacific Foundation for the Advancement of Women (PACFAW)
Pacific Concerns Resource Centre (PCRC)
South Pacific and Oceania Council of Trade Unions (SPOCTU)
[fusion_widget_area name="avada-custom-sidebar-prngosidebar" title_size="" title_color="" background_color="" padding_top="" padding_right="" padding_bottom="" padding_left="" hide_on_mobile="small-visibility,medium-visibility,large-visibility" class="" id="" /]
Subscribe to our Newsletter