Capacity Building for the Women to run on Local Government Election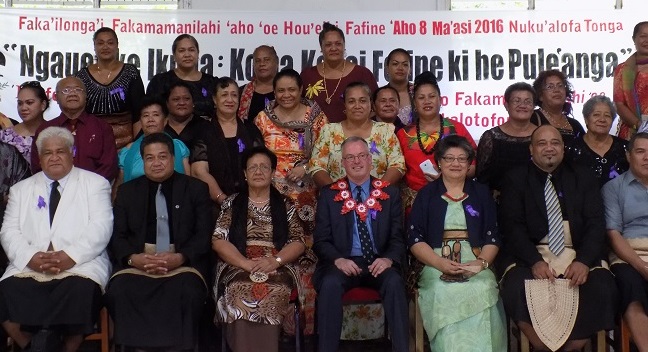 The Civil Society Forum of Tonga led a half day workshop to the women that they will participate on 2016 election for the local government as a Town Officer or a District Officer.
This is a follow up from the first workshop conducted by the Ministry of Internal Affairs early this year.
The Executive Director of CSFT, Mrs. Siale 'Ilolahia and the Chairperson of CSFT, Mr. Drew Havea faciltated the workshop for the women to be ready before the registration and the camapaigning.