The TANGO Tuvalu Water Waste and Sanitation (TWWS) Project Competition for World Day for Water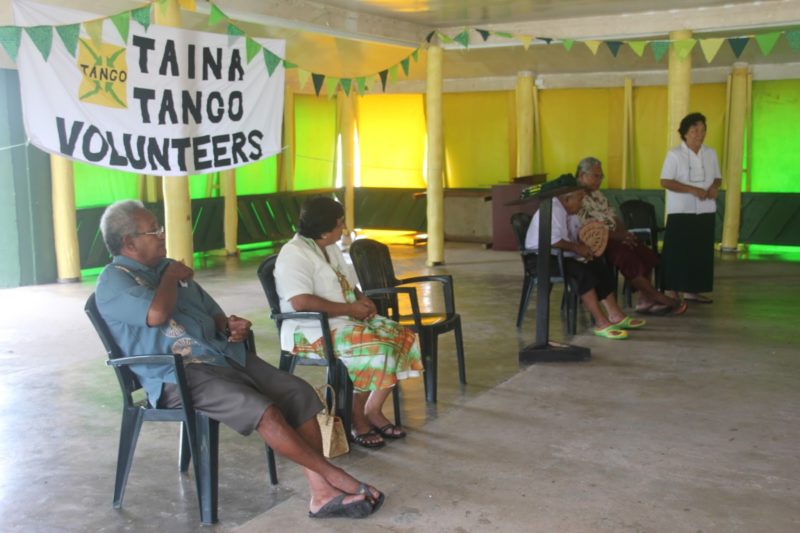 To celebrate this world day, TANGO is running a competition for students of Nauti Primary School, Seventh Day Adventist Church Primary School, Fetuvalu High School and Motufoua Secondary School.
The theme for this year's World Day for Water is 'Water Cooperation', focusing on the importance of water and advocating for sustainable management or water.
This competition only targets certain age groups: it has been planned that students in Class 4 to Class 6 in both primary schools will compete in designing stickers, whereas Form 3 and 4 of both high schools (Fetuvalu and Motufoua) to compete on essay writing.
This competition is not compulsory therefore, whoever is interested (within the age group) is most welcome.
For Form 3's and 4's, the following are the essay topics; please select one of the topics for your essay:
'Every drop counts'
'Every act counts'
The TANGO Child Centered Climate Change (4CA) Project Competition for World Day for Water
Also in celebration of World Day for Water, a QUIZ competition based on water will be conducted on the radio on Friday 22nd of March, run by the TANGO 4CA project officer.
The competition is between the Nauti Primary School and Seventh Day Adventist Primary School.
Students from Form 1 and 2, who will be selected by their schools to compete on the school's behalf, will be visiting the media centre on the day to compete live during the radio program.
Questions will focus on water and climate change. The winner will receive $150 while the other school will receive $100.
TANGO encourages interested members of the public to tune in on Friday and learn more about the importance of water and lots more.
More World Day for Water Program Activities…
Project officers from TANGO's 4CA and TWWS projects, together with project officers from other key water related projects being implemented in Tuvalu, including IWRM and PACC will be conducting a tour through the community on World Day for Water to identify houses where simple gutter maintenance (i.e. the replacement of a missing end cap or the replacement of a missing bracket) could provide a significant improvement to water harvesting capacity and assist in addressing these issues.
These officers will bee joined by youth who recently attended a 4CA climate change awareness workshop where water management and drought conditions were discussed.
For these youth, considered to be the strength of the community, this activity provides a practical opportunity to apply the knowledge learned during the 4CA workshop.